I recently completed 5 days on set as the unit stills photographer for the upcoming film "Bermondsey Tales: Fall of the Roman Empire". So that's a wrap!
Filmed during June 2023, Bermondsey Tales is now in post production. At the time of writing I haven't got a release date for you. But I'll update you when I know more.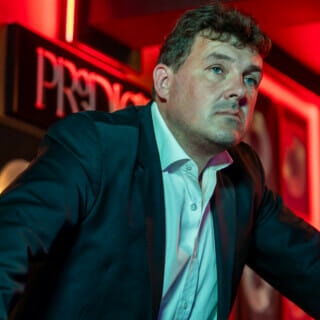 About the Film
Bermondsey Tales is a Seraphim Film Productions movie written and directed by Michael Head.
The Plot
"A family comedy-drama based on real events, Bermondsey Tales contrasts a South London crime family with The Roman Empire, as both organization's turn to infighting when the head of state dies without a natural successor."
Star-Studded Cast
There's a star-studded ensemble cast featuring some of Britain's best known actors. Almost too many to mention!
To give you an idea, I had the pleasure of working with:
Alan Ford, Frank Harper, Maisie Smith, Sophie Rankin, Daniel O'Reilly, Charlie Clapham, David Schaal, Gary Webster, Linda Robson, Rohit Nathaniel, Vas Blackwood, Alexandra Kate and Adam Deacon. Plus many more!
Crew and Production
The cast, crew and everyone involved in the production were a delight to work with. I loved every minute of it!
Unit Stills Photographer
My job was to provide unit stills photography during live takes and also to provide documentary images from behind the scenes (known as BTS in the film industry).
Filming Locations
Bermondsey Tales was shot in North West London. Mostly in the Hendon area. You can learn more on Instagram here.
Teaser Permission
A special thank you to the folks at Seraphim Film Productions for giving me permission to share this post and two of my teaser images with you. As always, client confidentiality is sacrosanct in the movie business. I'll publish my images from this film once it's released and I'm allowed to do so.
More Unit Stills and BTS
You can learn more about my behind the scenes photography and work as a unit stills photographer here.
More Professional Photography
Alternatively, you can see more of my professional photography here, featuring a wider range of photographic genres.
Share this post: