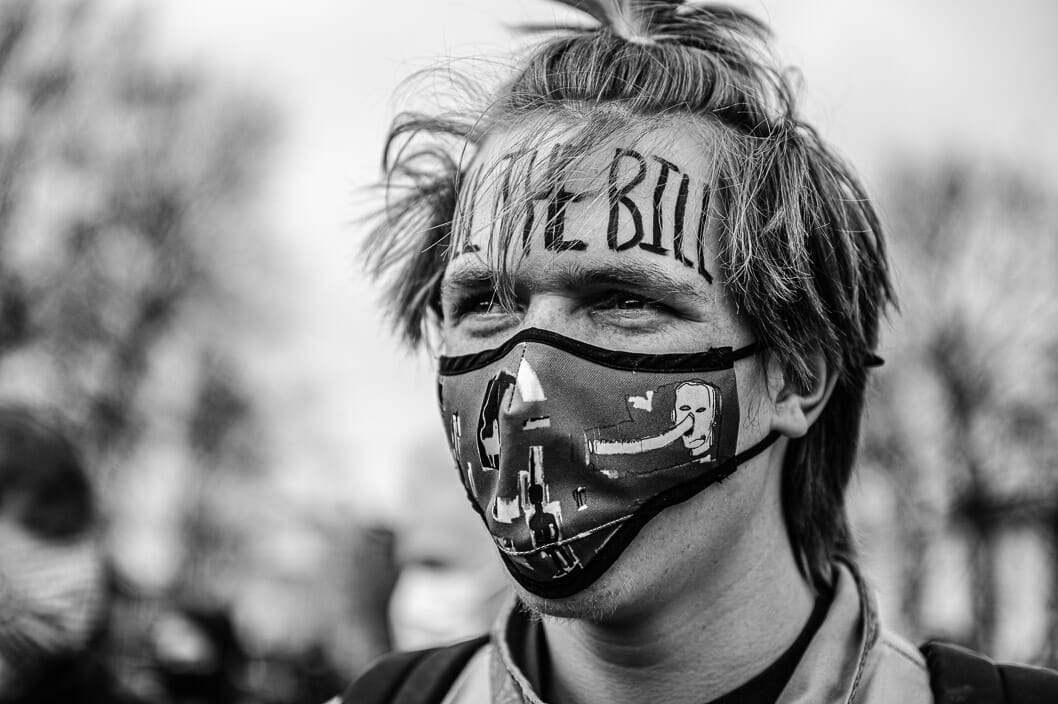 This photo reportage documents the Kill the Bill protest rally and march in Brighton on Saturday 3rd April 2021. For a reportage and documentary photographer Brighton is the gift that keeps on giving. If you're into photographing demonstrations there is likely to be a crowd protesting and marching about a cause on many weekends throughout the year.
In fact, this was the third Kill the Bill demonstration in Brighton in a few short weeks. Alas, I missed the first two due to other commitments and the pandemic lockdown.
What is Kill the Bill?
So, what is "Kill the Bill" or #killthebill all about? It's a campaign movement protesting about the new Police, Crime, Sentencing and Courts Bill (PCSC Bill). The Bill proposes new Police powers regarding protests, which has got a lot of folk very concerned. The Bill has been devised by Priti Patel at the Home Office and is at the Committee stage in Parliament at the time of writing this post.
Critics of the Bill are alarmed about restrictions to the "Right to Protest" which is clearly a basic Human Right and a key plank of any democracy. Concerns include:
Police powers to impose start and finish times for protests and to set noise limits
The creation of a new criminal offence of "intentionally or recklessly causing public nuisance", with fines and even prison sentences imposed for such offences.
You can read more about the Bill here.
The Protest and March
The protest and march started at The Level in Brighton and finished with a lengthy sit down protest at the Clock Tower. The event was well organised with no trouble and the organisers instructed attendees to wear masks. Although I think that was partly about concealing identities rather than solely concerns about the pandemic.
Some of the chanting from a minority of protestors felt uncomfortable and did make me wince on occasion. That's because they'd either misunderstood what the protest was about, or had taken its name too literally!
Just the once I was told "no photos" by a guy with a tannoy who was about to address the crowd. (It's the last picture in the slideshow below). I smiled to myself at the irony of this. Did his right to protest trump my right to photograph people in public places? I don't think so! Besides, the Police recorded everything and everyone with camcorders anyway!
Anyway, here are my photos reporting what happened on the day:
Click on the photos to view full size:
Brighton XR Samba – Entertaining the Protestors
During the sit down protest at the Clock Tower the crowd were treated to a performance by the Brighton XR Samba drum band. They are really rather good! You can learn more on their Facebook page. Here are some bonus pictures of the band entertaining the protestors: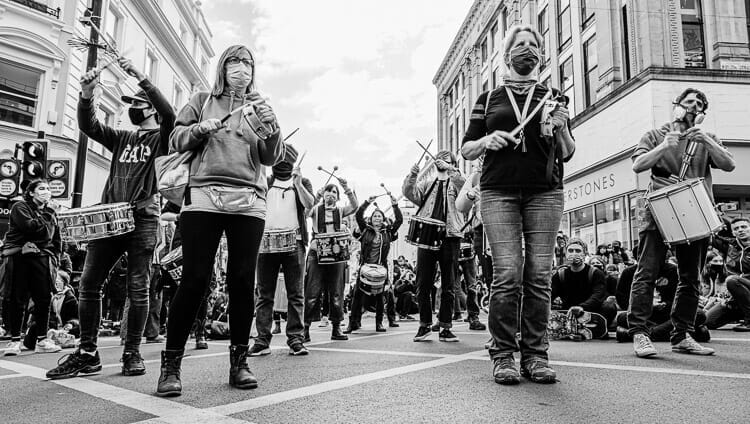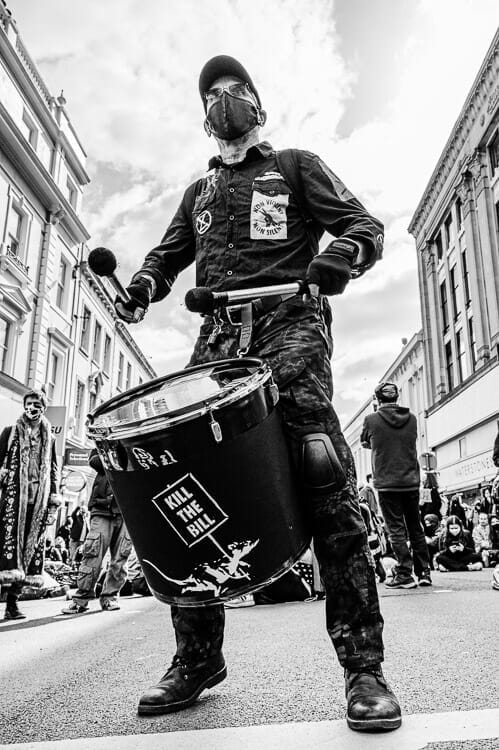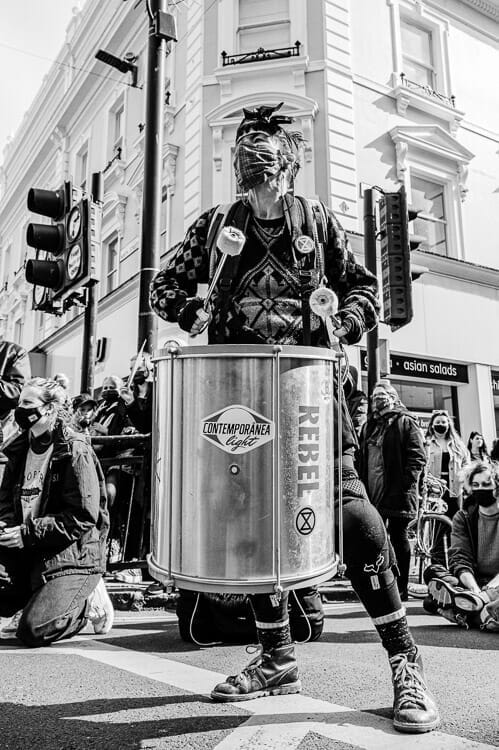 Related Posts
Here are some related posts featuring my work as a reportage and documentary photographer in the UK:
Share this Post: