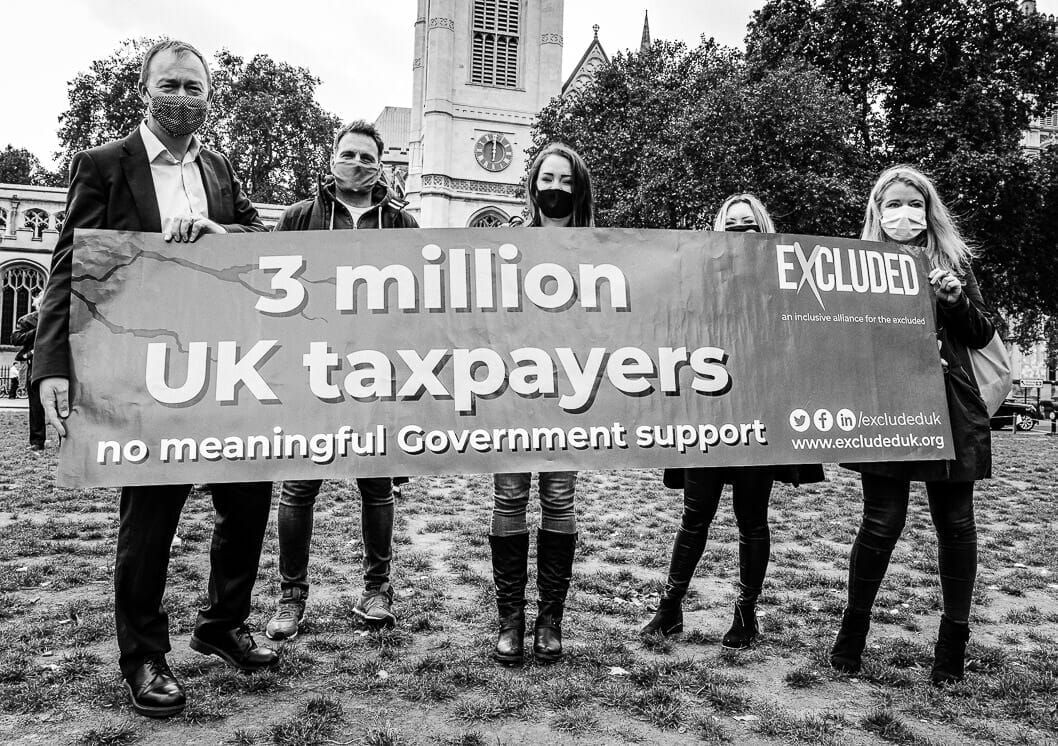 A photo documentary about the Panto Parade in London on the 30th September 2020. A collaborative Day of Action by ExcludedUK, Bectu and Equity.
Pantomime dames, creative workers and people excluded from government support during the Covid-19 pandemic joined together and marched through London. This was a responsible, Police approved, socially distanced and risk assessed event.
My Involvement
My involvement stems from the fact that, as a sole director limited company owner, my business has been excluded from meaningful financial support during this pandemic.
Wearing my other hat, as a reportage and documentary photographer, I was determined to attend and help to get the story out there. Like they say, a picture is worth a thousand words. Photography is a powerful medium……
ExcludedUK
I've been involved with ExcludedUK since it's inception. ExcludedUK campaigns for justice on behalf of the estimated 3 million taxpayers similarly excluded. ExcludedUK also provides an essential support and advice community.
Have you been excluded too? Join us on Facebook, there's 19,000 of us there to help and support you.
How you can help to spread the message:
Please use the share buttons at the bottom of this post to share on Twitter or Facebook.
Individual photos also have share buttons when you click on them.
Leave a comment below, it helps to keep the story alive.
Thank you!
Copyright – Use of Images
I also grant permission for these images to be used free of charge for website publication by ExcludedUK and its members.
However, a copyright credit must be given to Ray Burn Photography with a link to this article as the original source. Thank you.
Published in The Guardian Newspaper
I was happy to provide the following image for an article by Patrick Collinson in The Guardian Newspaper. The article was published on Friday 6th November 2020 and I received a copyright credit. The image features Tim Farron MP with the founders of ExcludedUK.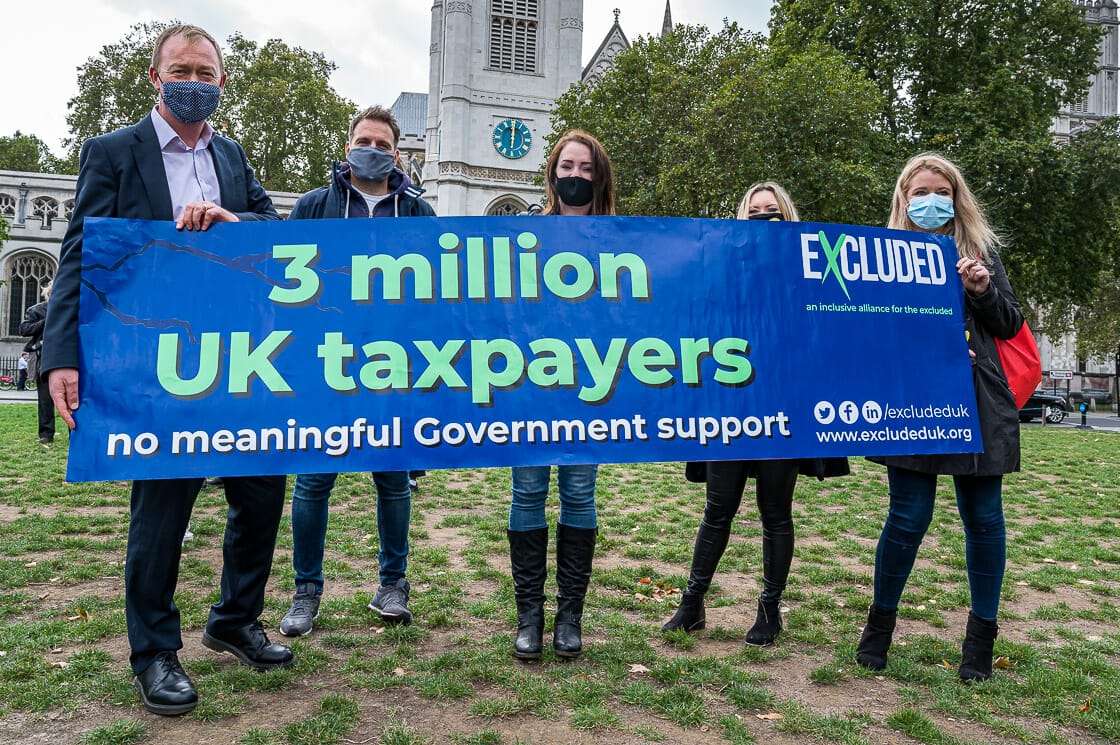 Here are the rest of the images, I hope you enjoy them:
Click on the photos to view full size:
Related Posts
You might be interested in these related posts which also feature my work as a reportage and documentary photographer in the UK:
Share this Post: