Back in August I went to Eastbourne in East Sussex for a street photography session. I stopped off at nearby Seaford Beach too.
I tend to do most of my street photography in Brighton because I live on the outskirts of the city. Indeed, my main project this summer was Brighton Beach and Seafront.
So Eastbourne seafront made a nice change. It's a lovely town!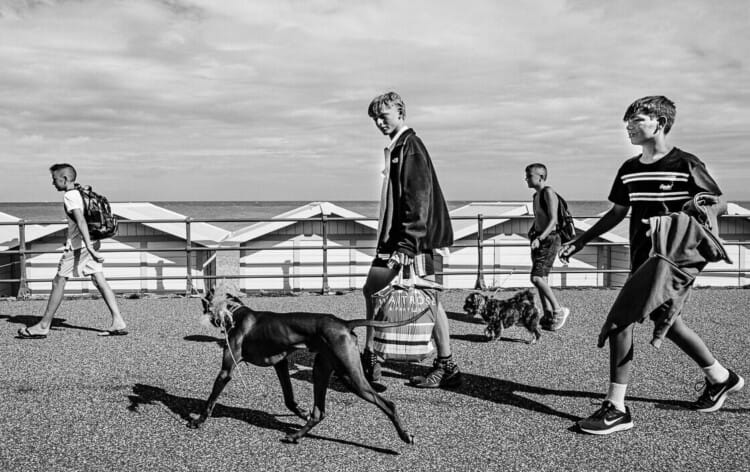 Eastbourne – A different vibe
Eastbourne has a totally different vibe to Brighton, despite being neighbouring East Sussex seaside resorts, some 20 miles apart.
In a nutshell, Brighton is a cosmopolitan coastal university city, whereas Eastbourne has a more quintessentially traditional British seaside resort vibe about it.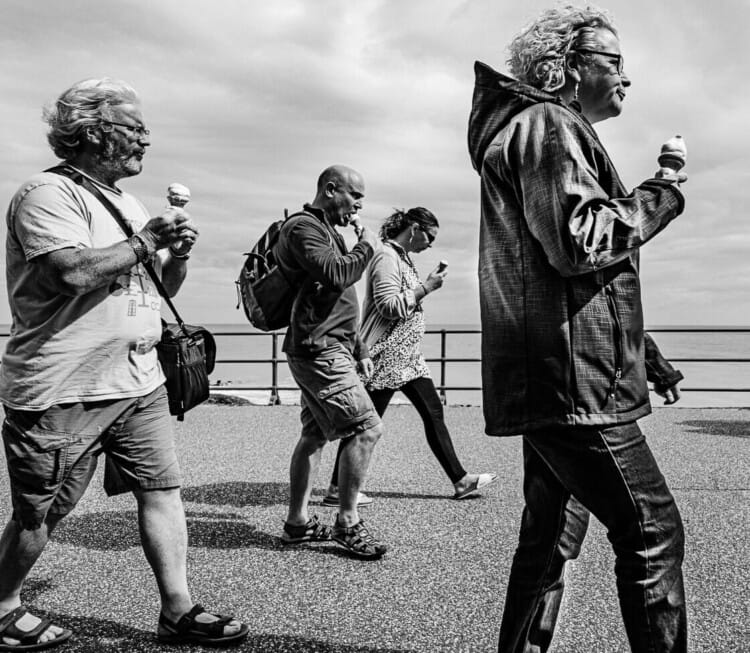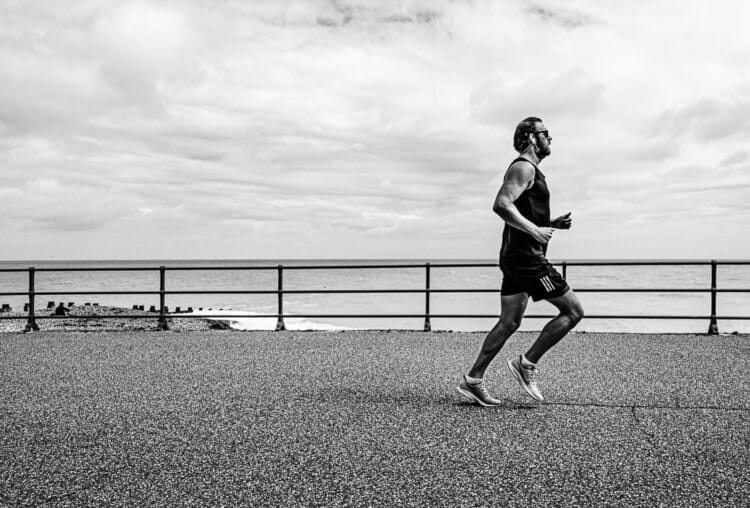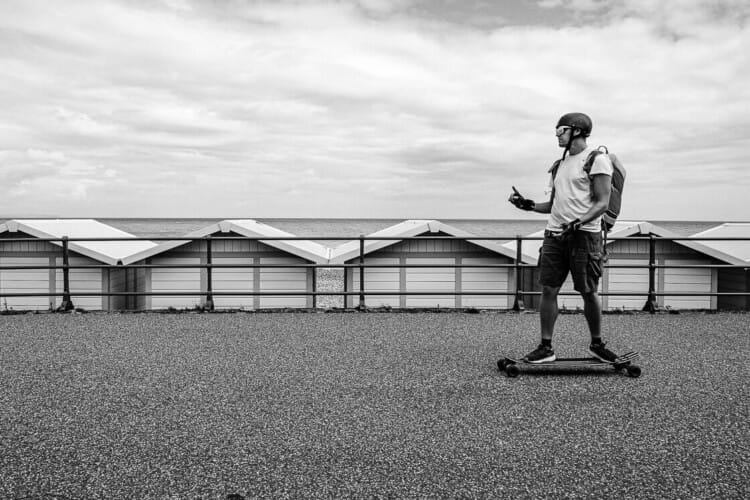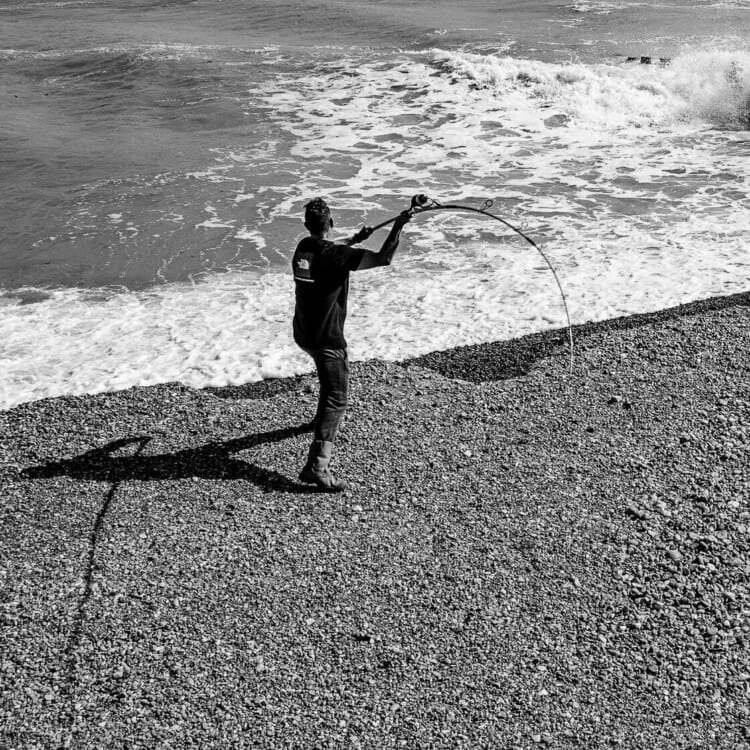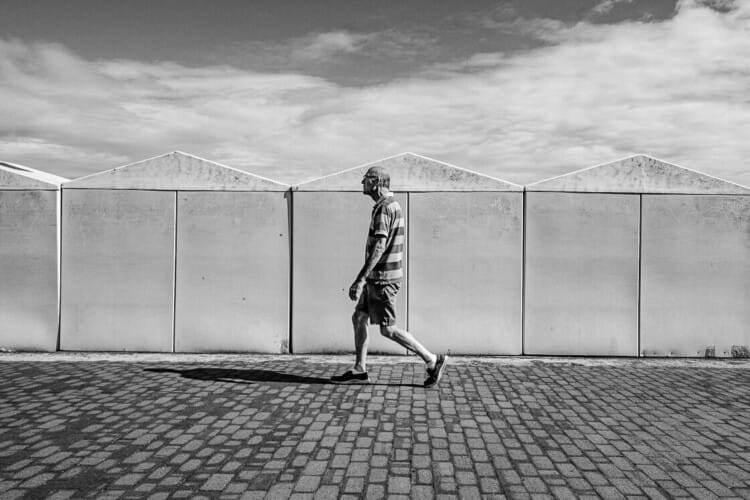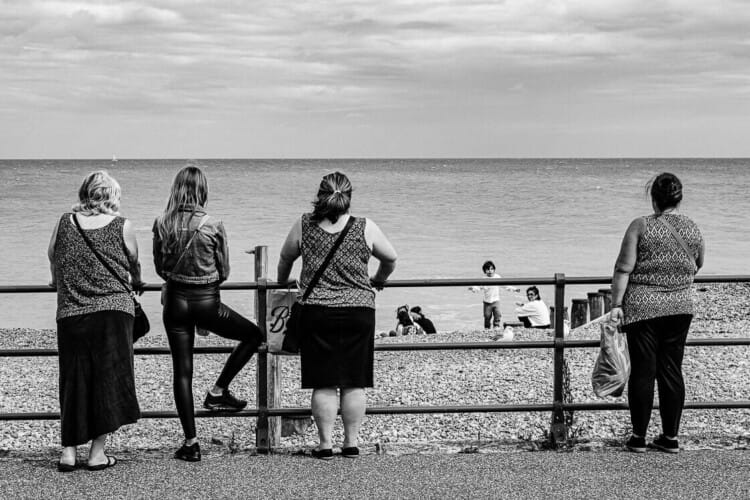 New Compact Street Photography Camera
This trip to Eastbourne was my first street photography session testing out a new compact camera I'd just purchased.
I mostly shoot my street photography with a larger full frame camera. But there are times when something more compact and discrete is appropriate. It can be more liberating and fun to use too.
One camera, one small lens and a spare battery in my pocket. Simples!
This little camera can also use the lenses I have for my larger full frame camera, which is an added bonus!
Long Exposure Photography
The new camera proved to be fantastic, it's even capable of handheld long exposure photography to give me some nice motion blur when wanted. That's a big plus for my style of street photography. My previous compact camera is now retired!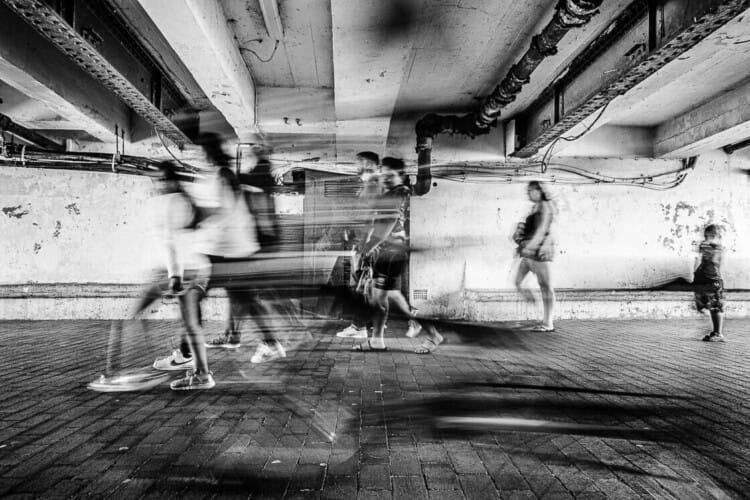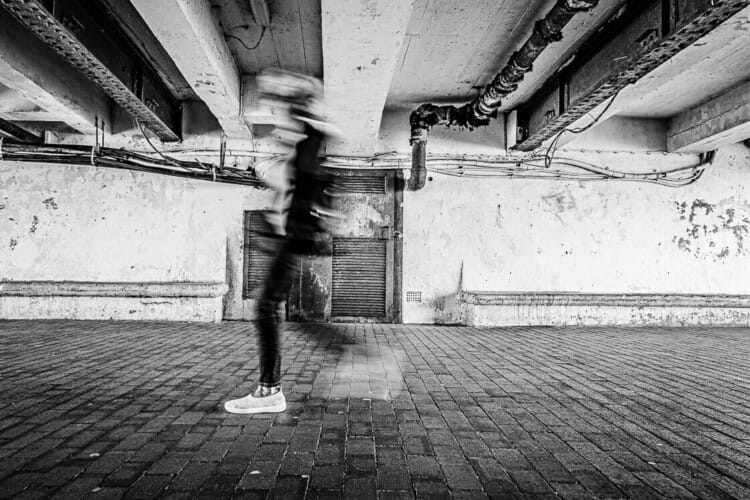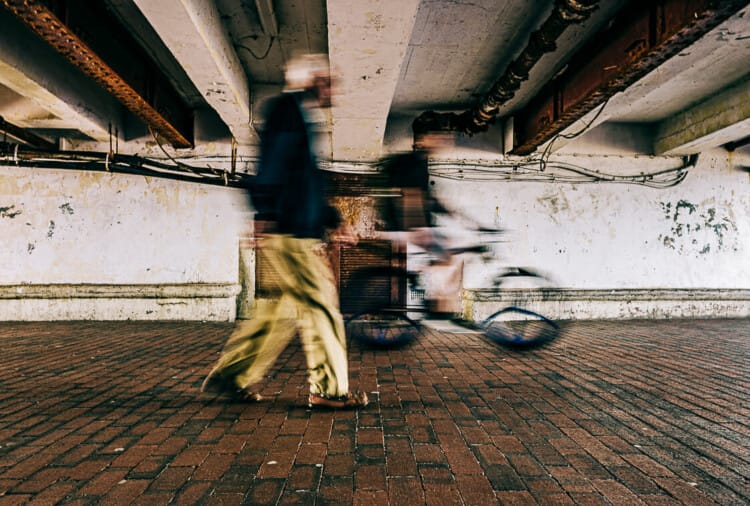 Seaford Beach
I also stopped off at Seaford Beach which is situated between Brighton and Eastbourne. To be fair, Seaford Beach isn't an obvious location for street photography.
So it's ironic that I captured one of my favourite street photography images from this summer here!
Even more so considering I'd only stopped there to chill out on the beach and have an ice cream!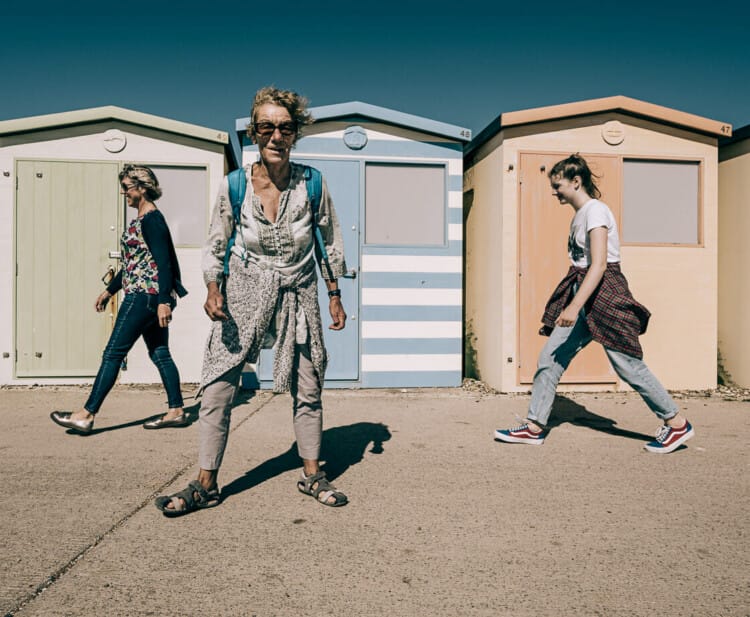 Related Topics
You can learn more about my work as a street and travel photographer here or my work locally as a Brighton street photographer here.
Share this post: