This post features my London to Brighton Veteran Car Run 2021 photos. It's not my usual photographic genre. But it's always a fun day day out!
Nevertheless, I got a few images that I'm quite pleased with and I thought I'd share them with you here.
This years run took place on Sunday 7th November 2021. Which was a couple of days after my return from a photography trip to Kraków in Poland. It's great to see the event return after being cancelled in 2020 due to the Covid-19 pandemic. It was certainly a different type of Brighton event photography for me!
125th Anniversary
In fact, this year marked the 125th Anniversary of the event, having started way back in 1896!
To be honest I'd forgotten it was happening, having been away the previous week. So thanks to my good mate and fellow local photographer David Robertson for reminding me about it. I met David down near the finish line on Madeira Drive to take a few snaps before we retired for a very nice lunch on the seafront.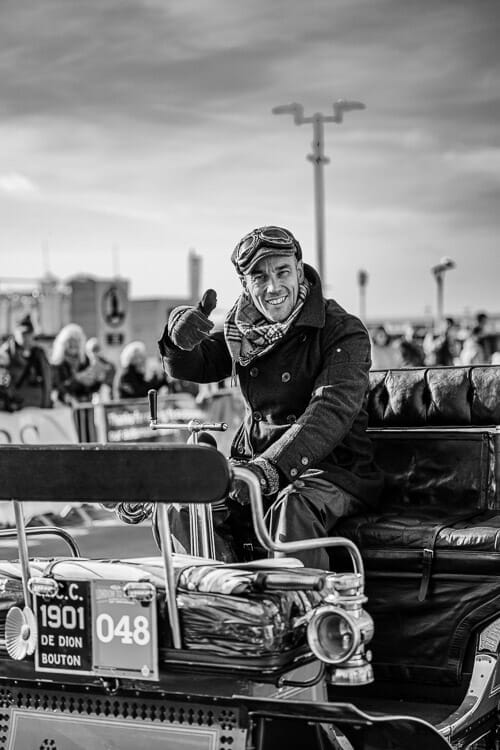 Panning with Slow Shutter Speed
We also spent some time on The Old Steine (just before the finish line) and I thought I'd try some panning with a slow shutter speed.
Motion Blur
The first aim was to get some motion blur in the spokes of the wheels, with the car itself being perfectly sharp. It's the same technique used by aviation photographers to get blur on aircraft propellors.
Oh my goodness, it's a difficult thing to do! I really admire photographers who have mastered this technique.
Background Blur
The other consequence of panning with a slow shutter speed is that you blur the background. You can enhance this blur further by shooting a wide open aperture for a shallow depth of field. Which is what I did here.
Settings
If you're a photographer interested in the settings, after some trial and error I settled on 1/80th second at f2.8. That's with a 70-200mm lens on a full frame camera. I did try slower shutter speeds, but that was hopeless!
The vast majority of my images were useless, but I did get some keepers (and a classic Morris Minor):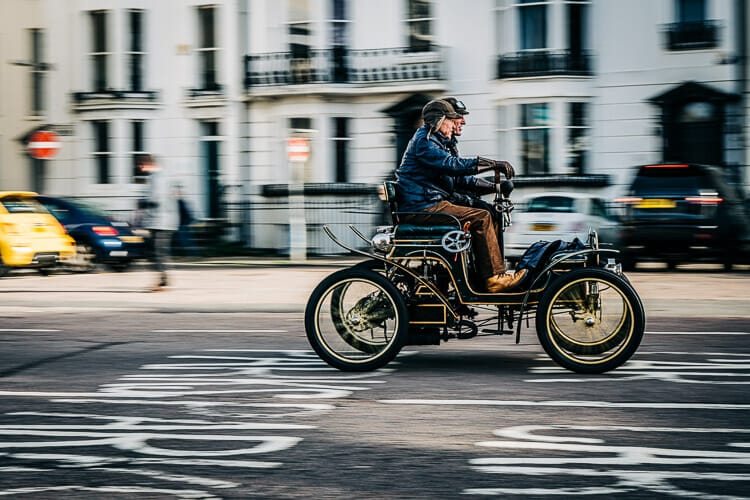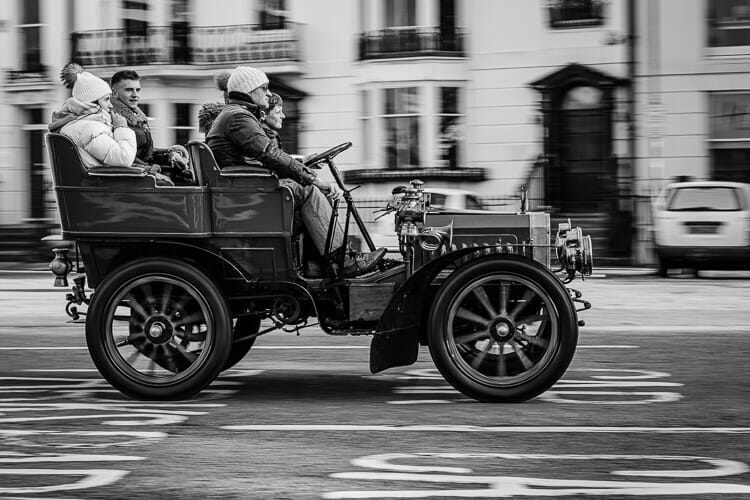 I also quite like this image, but more for the yellow of the vintage car matched with the yellow modern car in the background. I pick up on little things like this. But maybe I'm just weird!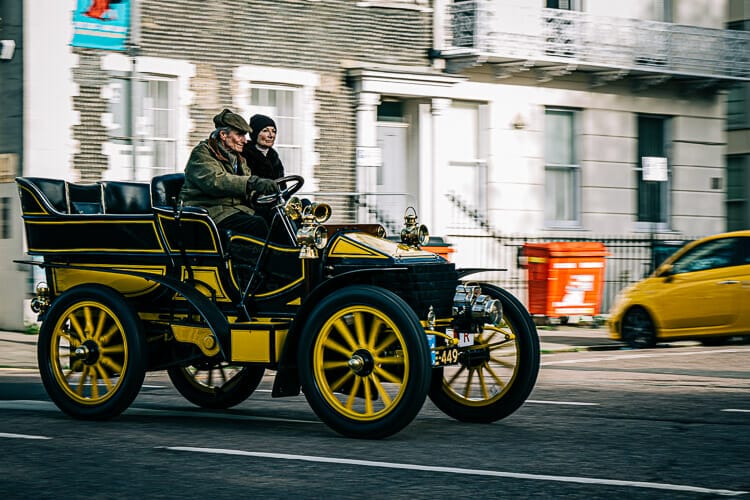 And here is the classic Morris Minor I mentioned:
Detail Shots
There is no public access past the finish line to the paddock where the cars park up. But you can lean across the barriers to get some detail shots. Which is what I did to finish off the day: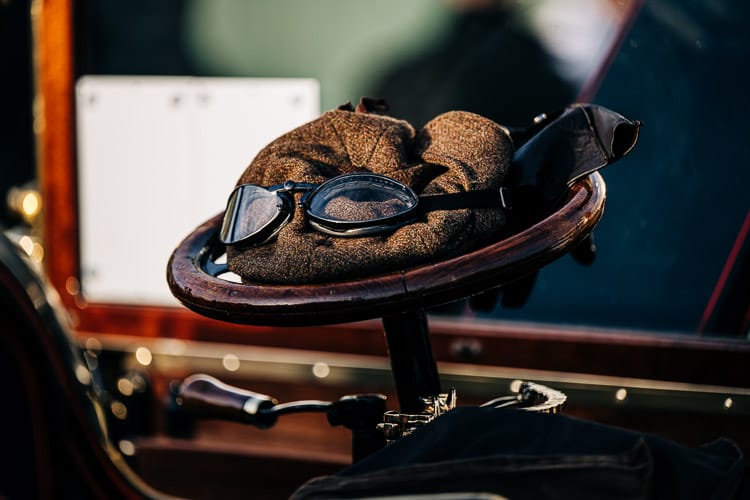 London to Brighton Veteran Car Run – More Information
You can get more information about the London to Brighton Veteran Car Run on the official website here.
Related Topics
You can learn more about my work as a professional photographer in Brighton and Sussex here and my documentary and events photography here. Alternatively, you might be interested in my Brighton street photography here.
Share this post: